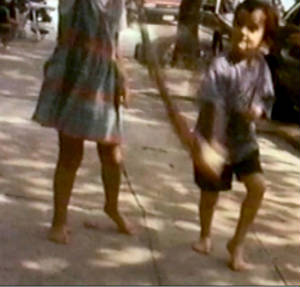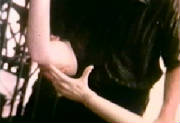 ©1994 Donna Cameron
Actor Bill Hubner comes home to a stoop full of costumed children, with his new dummy, "In Pieces".
He extends a dummy hand to Andrew, 5, who is fascinated.
Andrew has spent the afternoon in combat, trading beads for coins with neighbor Alizah, 7, a singing neo-gypsy.


Produced, Directod, Photographed by Donna Cameron
Music: Don Militello
TRT: 6:21 minutes
16mm film on DV
Distributor: the Museum of Modern Art Film Library

RECORDED IN LIVE CONCERT, SEPTEMBER 27, 2005
AT THE ANGEL ORENSANZ FOUNDATION FOR THE ARTS
FUNDRAISER FOR THE NEW YORK FILM-MAKERS' COOPERATIVE
ORIGINAL MUSIC IS BY MARK STEWART. (BANG ON A CAN, POLYGRAPH LOUNGE, PAUL SIMON).

PERFORMED BY MARK STEWART AND DAVID COSSIN. DAVID COSSIN (BANG ON A CAN) IS ON PERCUSSION.
FILMED AND EDITED BY DONNA CAMERON.
DISTRIBUTED BY THE MUSEUM OF MODERN ART CIRCULATING FILM LIBRARY (CONTACT: Kitty_Cleary@moma.org)
LIVE REEL
DONNA CAMERON ©2005 ALL RIGHTS RESERVED
THE LIVE REEL PROGRAM:

LIVE REEL FILM 1. "BROKN BRIDGE".
LIVE REEL FILM 3. "WORLD TRADE ALPHABET".
LIVE REEL FILM 4. "PETEROROUGH FOREST".
LIVE REEL FILM 5. "JAZZ STUDY".
Earth, Fire, Ice, Water, Angel Orensanz. Early Spring thaw, nature, mystical performance by Orensanz to the sound of the earth leaving the winter behind, magic is in the air.
LIGHT FLOE
Directed and Edited by
Donna Cameron
Produced by the Angel Orensanz Foundation
Music by Popol Vuh, rights provided by Angel Orensanz Foundation
TRT = 6.5 minutes
2008©Angel Orenzanz Foundation for the Arts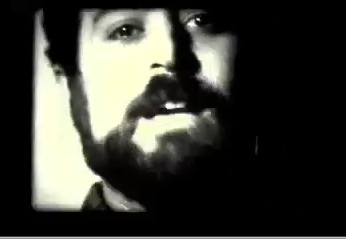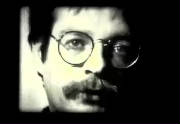 Produced, Directed, Photographed, Edited by Donna Cameron
featuring Phil Sloan, Dr. D.P. Cameron, Dominic Angerame, Susan Headley
THE SUPERWEAPON
AN OMEN OF MASS DESTRUCTION
silent (MOS), 16mm film on DV
TRT = 13.5 minutes
2009 ©Donna Cameron allrightsreserved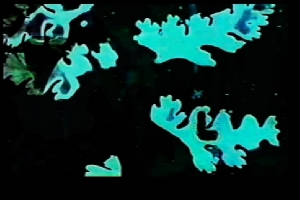 play PETERBOROUGH FOREST (Children's TV version").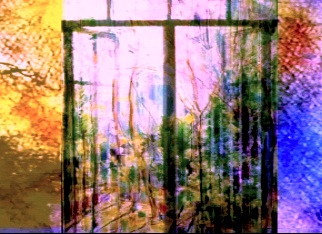 "PETERBOROUGH FOREST"

Produced, Directed, Photographed and Edited by Donna Cameron
"TREEEEEES!"
How does a forest grow and thrive? Life from the ground up, featuring original photograms and *cinematic paper emulsion.
16mm film on DV (Track recorded by Samir Zariff)

TRT = 3.55 minutes
2009©Donna Cameron allrightsreserved